7
minute read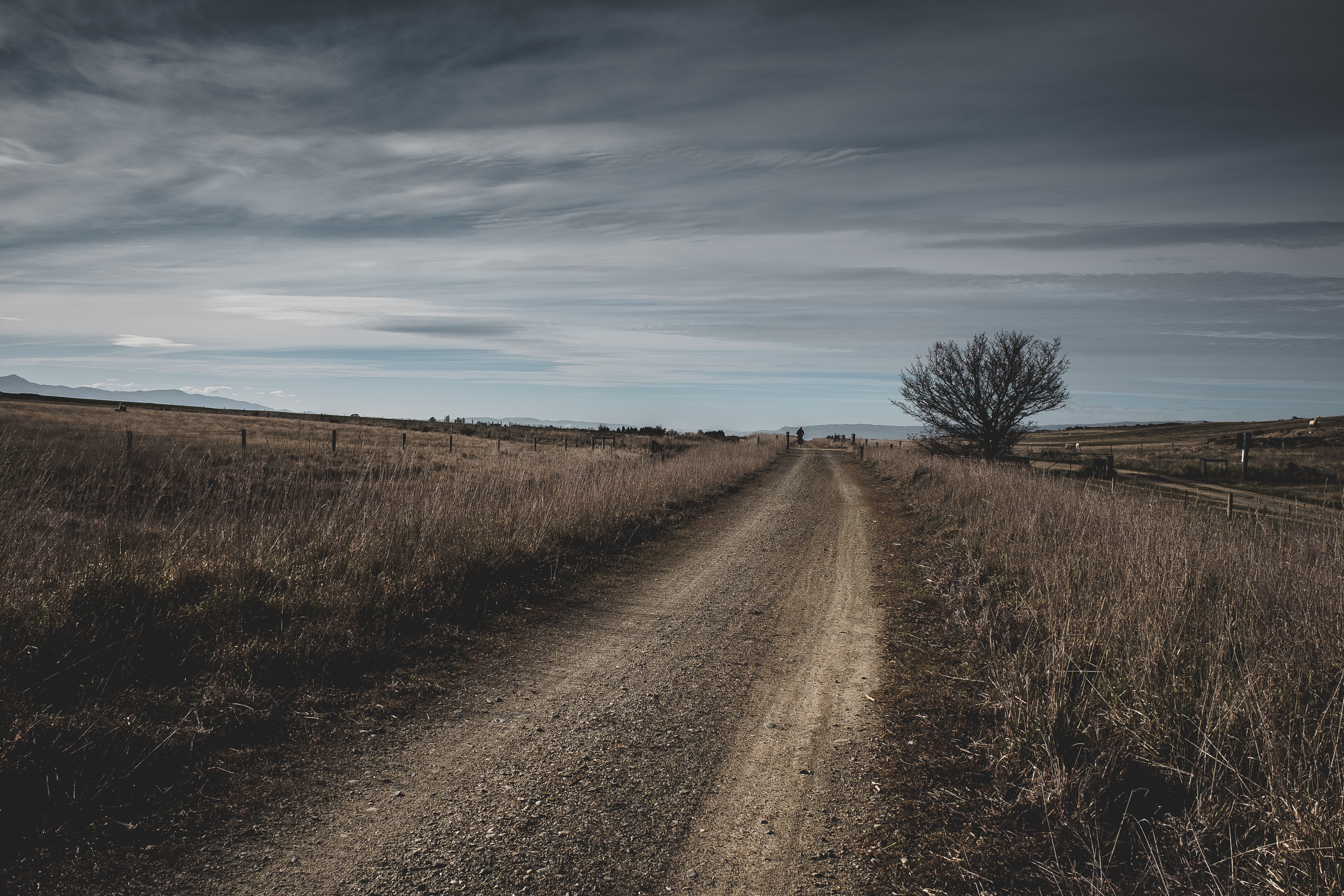 When I was a junior in college, my church announced a need for small group leaders. I thought I might be a good fit, so I volunteered. 
A few Sundays later, all of the new leaders and the people who wanted to join a small group gathered after church to be matched together. The leaders lined up behind a row of tall tables and individually met the people who were looking for a group. Members would join by handing their chosen leader a card with their information on it. About thirty girls visited me, and I shared my hope that our group would be a place of Godly friendships and spiritual growth.
As the event went on, most of the girls I'd met gave their cards to others. At first, I was undeterred, but by the end of the event, when no one wanted to join my group, I felt foolish. I drove home, called my mom, and cried. 
Last month, I told a friend about this experience. Even though it happened four years ago, the pain of it seemed to hit me afresh. As I trudged through feelings of unworthiness, I recognized my need for Biblically-founded relief.
I realized that I'm probably not the only person who needs it. From not making the team, losing the relationship, not getting the job, not having the friend group, or something else, rejection is a familiar sting to which we can all relate.
 A Brief History of Rejection
There is a reason why rejection hurts so much, and it's partially embedded in our biology.
Sensitivity to social exclusion was an evolutionary mechanism that kept individuals living in groups, where survival rates were much higher. This made separation from the herd – a recipe for a failure to pass on DNA – painful. Over time, humans became genetically programmed to be strongly adverse to rejection.
Because it was once as dangerous as physical injury, our brains respond to rejection with mechanisms that parallel those of physical pain. These two types of pain light up similar regions in the brain, and, in many instances, social pain, like that caused by rejection, is demonstrably worse. 
I am convinced that in addition to biology, there is a spiritual component to rejection. The Adversary would like nothing more than to see us respond to the pain in ways that harm us, leading to sin and separation from God. Rejection can leave us emotionally weak, leaving us more susceptible to lies from the Adversary about ourselves and God.
However, neither of these components – biological or spiritual – robs us of the ability to respond to rejection Biblically and find relief in the process. 
Jesus's One Response
Jesus was well acquainted with both the mental anguish and the torment of the Adversary that come with rejection. If we look at his life, we find a blueprint for how God has empowered each of us to respond to rejection.
After his hometown Nazareth turns him away, Jesus goes "out among the villages teaching" (Mark 6:6 ESV). 
After the Samaritans refuse to host them, Jesus rebukes the disciples who want vengeance and "they [go] on to another village" (Luke 9:56 ESV).
After Peter, James, and John fall asleep in the garden, Jesus, who had asked them to remain awake, says, "Rise, let us be going" (Matthew 26:46 ESV).
When Judas betrays him, Jesus responds by saying, "Friend, do what you came to do" (Matthew 26:50a).
 In each of these instances, Jesus's response is to continue his God-given mission. Rejection did not change his plans because he had made up his mind to trust God regardless of his circumstances. 
We see this most explicitly in the Passion narrative. In the garden, Jesus prays that the cup of God's wrath would pass from him, but he concludes by saying, "yet not my will, but yours be done." Jesus surrendered his will to the Lord and decided to trust him completely. He lives out this decision when Peter tries to defend him in the garden. Jesus says, 
"Do you think that I cannot appeal to my Father, and he will at once send me more than twelve legions of angels? But how then should the Scriptures be fulfilled, that it must be so?" 

Matthew 26:53 ESV
Jesus could have asked for 72,000 angels (12 legions) to rescue him. God would have responded, allowing the cup to pass from Jesus, as he had prayed in the garden. However, Jesus's resolve to trust God allowed him to see beyond the pain of the moment and anchor himself in truths. If God was trustworthy, then…
Despite his hometown rejecting him, Jesus was still the son of God.
Despite the Samaritans' refusal to give him a room, Jesus would have a fruitful Earthly ministry.
Despite his three closest friends' failure to stay awake in his greatest time of need, Jesus has millions of followers across centuries and the entire world.
Despite Judas's betrayal, Jesus's life fulfilled scripture. 
Despite enduring the wrath of God and the crucifixion – the source of our word excruciating – Jesus would be crowned with glory and honor (Hebrews 2:9).
The first step we can take in responding Biblically to rejection is making a decision to trust God just as Jesus did.
Trusting Regardless of Feelings 
Standing at that tall table, I found myself in a swamp of unworthiness. Thoughts swarmed in my head:
I will always be an outsider, even in church.
I should have tried harder.
I was trying to do this out of pride and deserved this.
I will never be enough.
I have no purpose.
In the heat of the moment, my feelings skipped right on through everything I believed about God and instead kicked in a 20,000-year-old hardwired response: hurt. This is not wrong or sinful in and of itself. It's important to let ourselves feel emotions when they come. Then, after we've regained our footing, we must fall back on our predetermined decision to trust God regardless of our feelings.
When we turn to trust, the veil of emotion that often blinds us to eternal truths falls away. We recognize truths like these:
Even though I was at the table all alone, God was still near me (Ephesians 2:13). 
Even though we're rejected in a relationship, we are beloved by Jesus (1 John 4:16). 
Even though we do not get the job, a place on the bridal party, or a spot on the team or in the band, God has a purpose and something good that will come from it (Romans 8:28).
Even though the church wounds us, we can have confidence that we have a relationship with the Lord (1 John 5:19). 
These truths (and there are so many more) remind us that fleeting experiences of rejection change nothing about our everlasting identity in Jesus, which, once sealed, cannot be taken away from us.
Finding Grace Through Rejection
Our responses to rejection reveal to us what we believe. For example, I tend to take comfort in the feeling that I am useful to God. Standing alone at that tall table stripped that feeling away, and the pain of its absence revealed to me how I had elevated my efforts above grace.
In this way, rejection is a painful – but effective – prod to identify and surrender pieces of your heart that you previously held back from Jesus. If we choose to trust God through the pain of rejection, it becomes an opportunity to embrace his total sufficiency. 
At the same time, it's difficult. I did not stand at that table and recite Romans 8:28 in my head. I was focused on flitting my eyes away from the pastors' sympathetic glances so they wouldn't see me hurting.
In moments like these, I believe we are covered in grace. In Mark 9, Jesus showed mercy to the afflicted child's father, who cries out, "I believe; help my unbelief!" Jesus didn't look down on the man. And, on that Sunday four years ago, God wasn't looking down on me, thinking, 
"I wish she would stop being a spiritual pigmy and instead just trust me as my Son did." 
Much the opposite of looking down from heaven, God met me – and the father in Mark 9 – where I was. He healed the man's son. He helped me drive home. He gave me a mother that would listen to me. He gave me time to feel the hurt and did not condemn me for it. 
And God made it clear that there was a time to live out the decision I'd made long ago to trust him. He did it through my roommate, who, about a week later, asked me when I would start my small group.
The words I don't have a small group ran through my mind. But then God brought to my memory that maybe now was the time to go to another village. 
The words came as if they weren't my own: If you're willing to be the only one, we can start next Tuesday.
A few days later, a friend of ours joined and we had our first small group at my apartment as a group of three. Soon, others came. Within a few months, our group had evolved into that place of Godly friendship and spiritual growth that I'd longed for when I stood at that tall table. It was all the sweeter for the tough beginning.
Looking back on the experience, I resonate with A. W. Tozer, who writes,
It is doubtful whether God can bless a man greatly until he has hurt him deeply.

A. W. Tozer, The Root of the Righteous
Trying to serve the Lord is hardly a shield against rejection or pain. God did not stop his son from the crucifixion or his wrath, and he will not spare us. But because we know God, neither will he spare us from his grace.
Rejection will never change how much God loves us. It will never touch his goodness, his mercy, or his kindness. It will never make God further away from us. And it will not change the fact that we serve a God who turned the vilest rejection in all of history — the crucifixion of Jesus — into salvation for you and me. 
Because of what Jesus has done for each of us, rejection is not the end for us any more than the grave was the end for Jesus. Instead, it's a call to trust God and then experience the total sufficiency of Christ. He will help us go on to the next village, just as he did 2,000 years ago.
About the Author
© Olivia Davis 2019, all rights reserved